Last year, I almost had a heart attack when I learned that
Mark Zupan
, star of the movie
Murderball
, would be speaking at our little Vancouver campus of Washington State University. Have no idea who I am talking about? Perhaps this image will help ...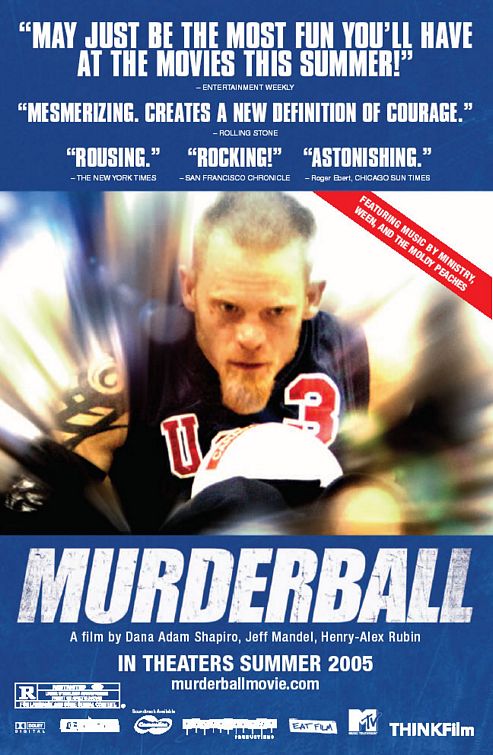 I had loved the movie and was dying to hear more. Mark was a very charismatic speaker, but as he told the story of how he became quadriplegic (which they had covered in the movie) I found myself thinking, "Talk about the game! Talk about the game!" But he never really did. But he did mention that there was a local wheelchair rugby team, the
Portland Pounders
.
Once I got home, I looked up the team and found out that they practice every Sunday about 10 minutes from my house. Well, last weekend, I finally got my butt over there to watch. It was a little awkward (there was no where to sit) and I felt a little invasive (but we were quickly welcomed). They did end up having a short scrimmage, which was awesome to watch. I loved all the smashing of the metal chairs (Martin did not). I loved that these guys (and one girl) that are probably seen as helpless and fragile were speeding and smashing into each other with abandon. One player even fell over and was stuck on his back until someone flipped his chair back up.
We would have stayed longer, but we had a lunch date, and all of the dogs in the gym were starting to make my eyes itch.
There are wheelchair rugby teams all over the United States. They are inspirational, could use your support and are fun to watch, so check them out. I'll certainly be back, but with my eye drops and a chair!